THROUGH ENERGY OPTIMIZATION
ENERVOLT ENERGY SOLUTIONS improve how electricity is harvested, utilized, managed, monitored, and stored.
Our ultimate goal? To create a world where energy is as readily accessible and utilized as air. How? By continually improving energy efficiency, lowering costs, and reducing environmental impact while maintaining the highest quality standards.
Our teams design, install and distribute custom energy systems that manage and optimize energy use and storage from individual user requirements to enterprise-level business needs. Enervolt's innovative energy solutions include our proprietary charge controllers (Nexus Charge Optimizer), Power Station Management Units (Nexus Core) as well as the latest evolution in super-capacitor batteries, solar panels, generators, inverters, and other key energy components. Each component is specifically selected to meet the unique needs of our clients own use requirements.
Enervolt began as Apparent Energy, founded in Ashland, Oregon as an L.L.C. in 2012 and incorporated in the State of Nevada in 2013. The company operates from an office and engineering lab in Ashland, Oregon. In 2019 ENERVOLT launched products on Amazon and is expanding in 2020 into three other online market places.
Currently, Enervolt is negotiating in the United States, India, and Puerto Rico to provide energy consulting, design, and implementation of backup power solutions for emergency services to improve the efficiency of generators, reducing fuel costs and toxic pollution, and decreasing maintenance. This improves up-time for cell towers and hospitals while achieving a positive environmental impact.

Of particular note, the Indian government is committed to upgrading rickshaws from gasoline to electric and Enervolt is proposing a cutting edge, cost-effective solution to significant players in the rickshaw industry that promises to revolutionize the industry for manufacturers, fleet owners, and drivers.
EXECUTIVE MANAGEMENT COMMITTEE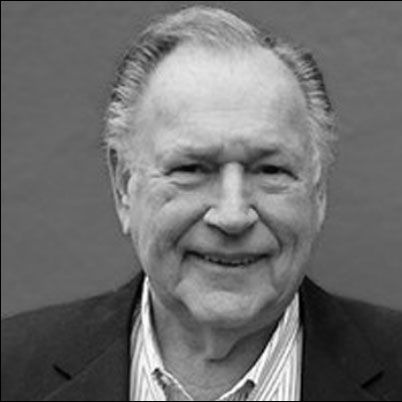 BILL PATRIDGE,
President & CEO
During an entrepreneurial career that spans four decades, Bill has served as President and CEO of four privately held companies, which he later took public on NASDAQ: Future Communities, a building conglomerate; Growth Sciences, a scientific and research development company; Patco Industries, a law enforcement products company; and Applied Laser Systems. Bill was directly responsible for raising over $30,000,000 for Applied Laser Systems. Since 2014 Bill has been the President and CEO of Apparent Energy (DBA Enervolt). He has served as the President & CEO of Hedgebrook Inc., a shell company, since 2012.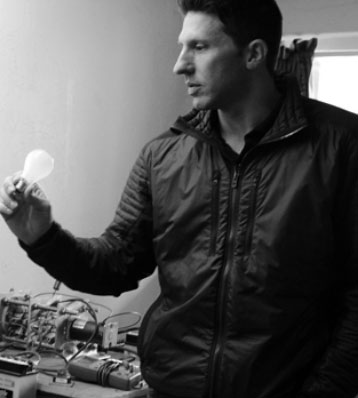 NICK BAIDA,
Chief Innovation Officer and VP of Product Development
Nick is a born inventor who mastered business skills early and retired at 35. He began applying his inventive genius with Enervolt in 2014, his deductive reasoning genius to study, understand, and create novel ways to redirect how electrons flow, providing a key contribution to the development of Enervolt's innovative technology.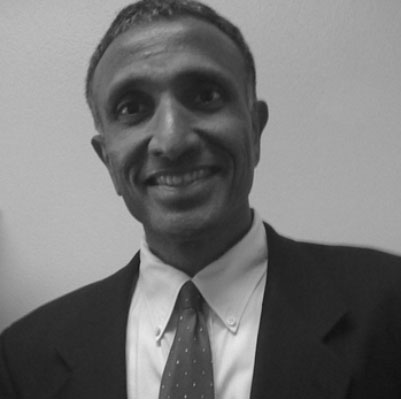 NAGARAJ MURTHY,
India Relations Coordinator
Nagaraj Murthy, Director, has over 25 years of experience as an inventor and entrepreneur involving technologies such as a digital satellite phone system and laser system for military and civilian application. Dr. Murthy co- founded and served as Director of Applied Laser Systems, a publicly-traded company engaged in manufacturing laser modules.
ADDITIONAL MANAGEMENT
AND TEAM MEMBERS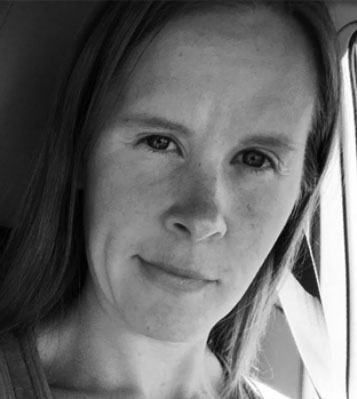 HOLLY DUER,
Chief Financial Officer and Systems Manager
Holly graduated from Southern Oregon University (SOU) in 2004 with a Bachelor's degree in Science. Since that time, her focus has been computer science and small biz administration. She has worked with Bill Patridge as the primary accounting and finance person for the company for over a decade. In 2017, Holly was was promoted to the role of CFO in recognition of her ability and outstanding performance for the company.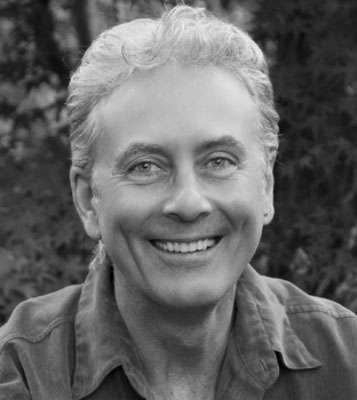 WILL WILKINSON,
Chief Communications Officer
Will has written or co-authored over 30 books, designed and delivered training programs in eight countries, produced scores of television and radio interviews, and now teaches communication through the local college. He co-founded the Association for Responsible Communication in the eighties, convening international conferences of professional communicators, and served as the Program Director for a small television station in Canada. He recently co-founded the Thriving Leadership Academy and provides mentorship for leaders on team development and accessing genius.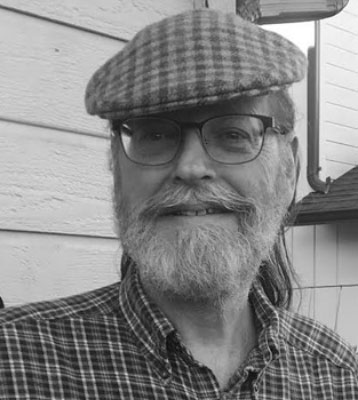 GERARD JILEK,
Senior Manager of Engineering
Gerard studied at Michigan Tech and the University of Wisconsin, majoring in geology, applied mathematics, and physics until he became disillusioned with the "paper chase" and applied his inventive nature to printing technologies. He worked as a plant engineer for an Oregon printing company for 17 years, then for 5 years with the premiere designer of flexographic printing equipment in Mississippi. Gerard built and successfully tested a Kromery Converter, an invention that attracted the attention of Brett Bieland, the original founder of this current enterprise.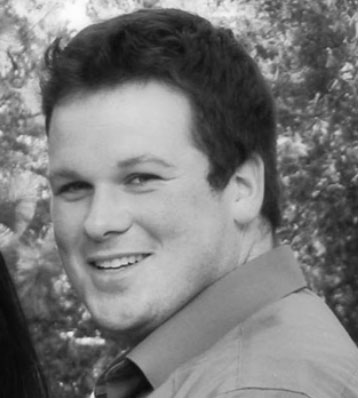 JEFFREY JENSEN,
Senior Sales Manager
Jeff received his business degrees in Public Accounting from Southern Oregon University (SOU) and his MBA in Information Systems (SOU). He worked with American Fidelity, based in Oklahoma, selling supplemental insurance and retirement plans to school districts. While working he began his own marketing and business consulting business where he met Bill Patridge and joined the Enervolt Team.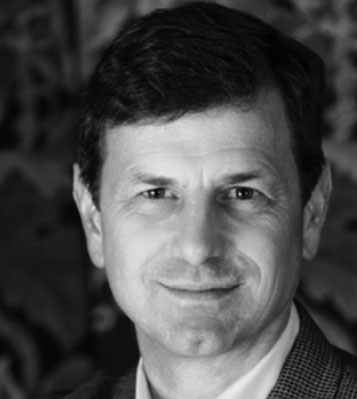 DAVID MARKOWSKI,
Senior Manager Financial Development
David has been CFO of eWellness Corporation and was CEO and Co-Founder of GFNN, Inc. Mr. Markowski has also maintained various active roles within GFNN's subsidiaries including Founder, Director and CEO positions. He also previously served as the Director of Corporate Development for Visualant, Inc. and earlier as President of Angel Systems, Inc. an independent consulting firm with competencies in strategic marketing and business development. He is a business development specialist with accolades in INC Magazine and others. Mr. Markowski holds a BA degree in Marketing from Florida State University.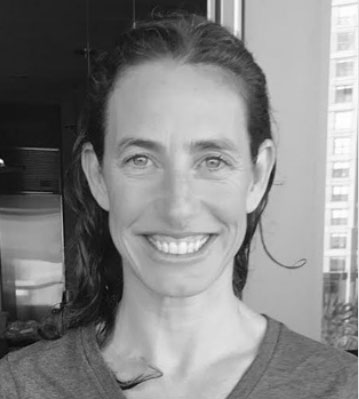 LAUREN MACK,
Senior Manager of Branding
Lauren also serves as the Director of Brand and Strategy at Keeks Creative, a boutique storytelling and branding agency she co-founded with her husband Richmond in 2004. Lauren holds a B.A. in psychology from Brown University, an M.Ed. from Boston University in Human Movement, and was a member of the US National Ice Hockey team. Lauren is a visionary storyteller and believes that a great story lies at the heart of every business. As the CVO of a global tea company and co-founder of a martial arts apparel company, Lauren has a passion for telling beautiful stories that inspire, empower and elevate brands.
RICHMOND MACK,
Senior Manager of Marketing
Richmond has spent over 15 years creating and managing brands from startups to established international corporations, including the creation of multiple personal businesses. After graduating from Brown University with a degree in Political Science, Richmond moved to the Bay Area where he held the position of Creative Director and was responsible for managing multiple corporate brands while excelling at generating advertising accounts with major US corporations. After leaving San Francisco in 2004, he and his wife Lauren established their own branding firm, Keeks Creative. Richmond continues to work with multiple businesses to tell compelling stories, and maintains a passion for innovating and improving the world around him.
MARK WALKER,
Sales Manager
Mark met Bill more than 20 years ago at Applied Laster Systems where he quickly became the top performing salesman. Mark Walker has since played a key role in taking those same relationships he made at Applied Laser Systems and acting as a consultant to drive sales through military and energy contracts.
NATHAN ELDRIDGE,
IT Software Design
Nathan currently works as the Senior Automation Engineer with Counsyl in addition to expanding the capabilities of our Nexus Charge Controller and developing custom solutions for our clients. Nathan worked with Areva Solar and designs large scale commercial projects. He graduated with a Masters in Electrical Engineering at UC Santa Barbara and a BS in Electrical Engineering from California Polytechnic State University.
JEROME CORDEIRO,
Electrical Systems Administrator
As an electrical contractor Jerome has designed and implemented large scale commercial projects across the nation. He works with companies through bidding, financing and implementation for Hydroelectric, Solar and commercial real estate. He is the president of Mainline Electric and Electrical Supervisor at Conti Corp.
CHRIS MARTIN,
Software & IT Consultant
Chris received his Bachelor of Science from Pomona College in Claremont CA, majoring in computer science. He provides IT support and writes code to drive Enervolt's revolutionary systems. He plans to combine artificial intelligence and distributed computing into the most efficient and intelligent charge control algorithm on the planet, combined with the next generation of smart, user friendly monitoring and analytics systems.
INDIA DEVELOPMENT TEAM
ASHOK VIJ,
Fiancial Consultant - India
Ashok lives in India and is a Senior Chartered Accountant (CPA) with over 38 years experience. He provides business advisory and financial consulting to various multinational companies and has served on many independent boards in India.
GANESH SP,
Legal Consultant - India
Ganesh joined our team in 2015, his sales and marketing background are fueled by his passion for changing the growing pollution problem in his country, India. He has spent the past 30 years in the family business as an entrepreneur. Ganesh has spent over 20 years working with the government of India; he has worked with national and multinational companies as a consultant and upper management, reporting directly to the Managing Director and CEO.
THE EXECUTIVE BOARD
BILL PATRIDGE
Board Member
Bill Patridge is the President, Chief Executive Officer, and Board Chairman of Apparent Energy. Mr. Patridge has over 30 years of experience in founding, managing and developing publicly-traded companies.
HANI HENRI HAJJE
Board Member
Hani Henri Hajje, Director, has a physics and engineering background with over 20 years of experience as an entrepreneur. He founded and served as CEO of Power Solutions, Inc., an e-commerce company which he sold in 2000.
NAGARAJ MURTHY
Board Member
Nagaraj Murthy, Director, has over 25 years of experience as an inventor and entrepreneur involving technologies such as a digital satellite phone system and laser system for military and civilian application. Dr. Murthy co- founded and served as Director of Applied Laser Systems, a publicly-traded company engaged in manufacturing laser modules.
WILLIAM GO
Board Member
William Go, Director, worked as an engineer with Cisco Systems. He currently works as a real estate and marketing executive with experience in deploying large institutional capital. He has extensive experience in acquisition and disposition of bulk commercial and residential assets.
WE'D LOVE
TO HEAR FROM YOU!
If you ever have any questions, feel free to contact us or take a look at our FAQs.